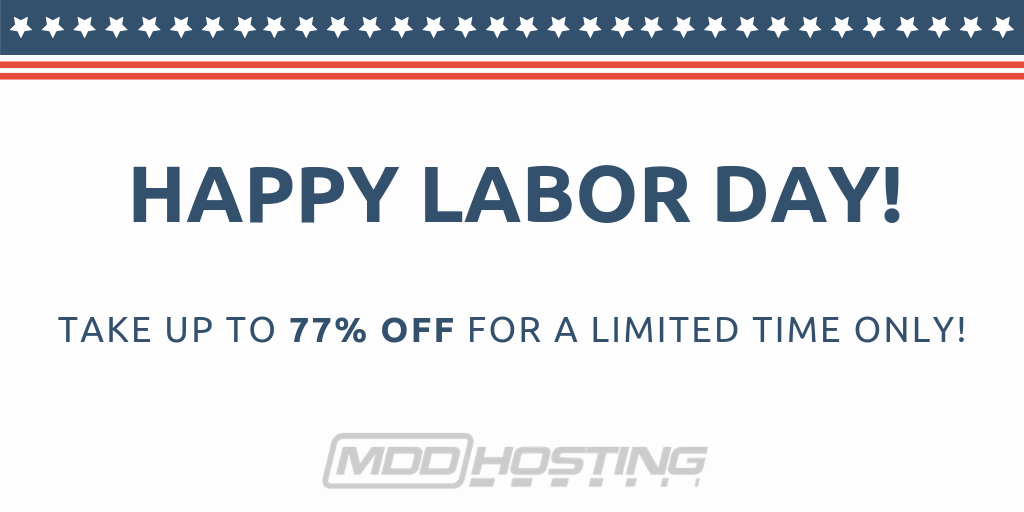 Happy Labor Day!
We are running a promotion in conjunction with this Labor Day with discounts of up to 77%*!
The promo codes below are valid for new MDDHosting clients only and they will be active until September 16th, 2019.
77% OFF
promo code for
Monthly
billing cycle:
LABORDAY19
15% OFF
promo code for all other billing cycles:
LABORDAY19A
If you are an existing client of MDDHosting, we have something for you as well!
Please do check your inbox for the Labor Day promotion we are running for existing clients.
Enjoy your Labor Day weekend everyone!